Moving Melting Mountain was a glaciology research expedition in partnership with Huel, Shure Audio and the James Phillips Foundation.

Across the breadth of our short existence, humankind has forged relationships with ice in the name of adventure, wisdom, conflict and religion. Present-day geology has enabled us to examine these frozen giants, but failed to dislodge our unshakeable awe in knowing the natural and phenomenal moving landscapes existed long before humankind. Glaciers, defined by being able to move under their own weight, are flowing timelines; a transparent archive of past, present, and future territories. Now, more rapidly than ever, they are transforming.
In 2016,
Michael Perkins
and Thomas Wing-Evans undertook a research expedition to Iceland, supported and sponsored by the
James Phillips Foundation
,
Shure Audio
and
Huel
. The aim of the photographic exploration was to reveal new topographies created by shifting ice, shine a light on the extent of glacial decay and build on the work already achieved by organisations like the
EIS
and
James Balog
. Thematically exploring the remoteness, scale and migration of the glaciers meant they adopted a nomadic attitude, sleeping in bivouacs and carrying all food, supplies and technical equipment on foot.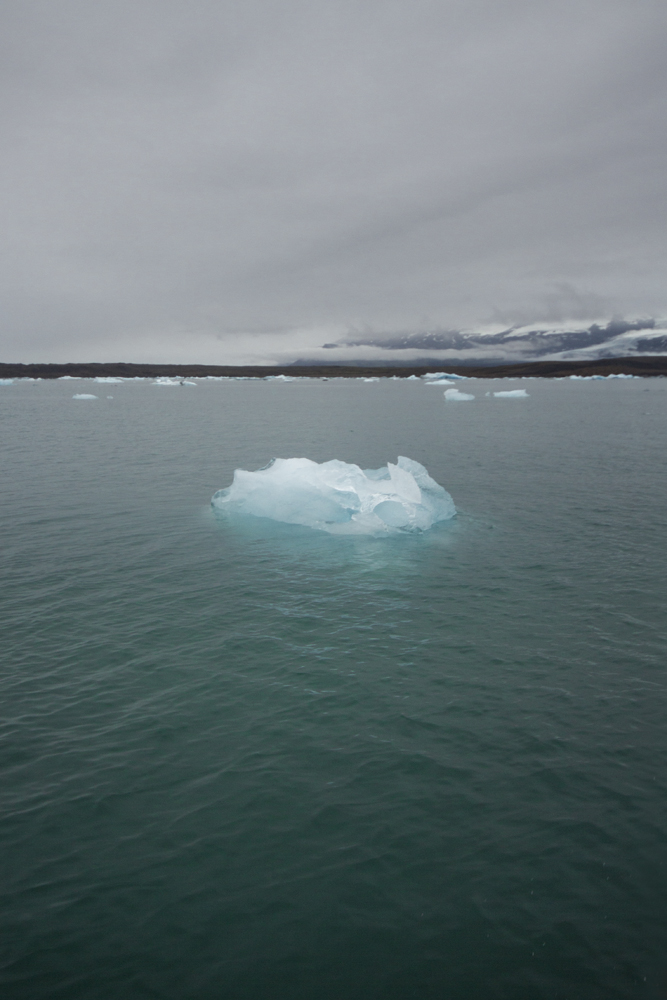 An exhibition, Moving Melting Mountain, at the A.P.T. Gallery in Deptford was supported by Yeti Screen Print and Make Architects. The work interweaved two narratives into a dyad at opposing scales; the human and the geological. Using both digital media and print, Moving, Melting, Mountain investigated these separate characters among themes of transformation, migration, and eventually extinction. The project was presented around London at Metropolitan Workshop, Make, the Art in Perpetuity Trust and Eric Parry Architects.